Timeguard FST77
£84.20 inc. Vat
This fused spur programmer allows you to control any heater with an easy view display, optional 1 or 2 hour boost facility and automatic Summer/Winter time changeover.
With up to 28 on / off settings a week combined with advance and the boost facility this programmer will give you total control over the operation of any heater.
Up to 28 ON and OFF programmes per week
Permanent OFF and timed outputs available
Easy view 24 hour digital clock/timer display
Optional 1 or 2 hour boost facility
Description
The fused spur programmer fits a standard single gang wall box (min 25mm deep) and the heater is then wired directly into the programmer for a permanent tidy installation. Installation should be carried out by a qualified electrician.
With full 24 hour / 7 day programming you can set your heater to switch on and off at different times each day of the week, particularly useful at weekends when you may have a different routine.
For convenience the time will automatically switch for the difference in British summer and winter times.
Up to 28 ON and OFF programs per week
Permanent OFF and timed outputs available
Easy view 24 hour digital clock/timer display
Optional 1 or 2 hour boost facility
Automatic Summer/Winter time changeover
Self-cancelling override
Shortest switching time 1 minute
Programme advance and review options
BS1362 fuse replaceable from front
Double pole switch for ease of control
Integral memory back up battery retains programmes in event of power failure.
Fits a single gang wall box min. 25mm deep.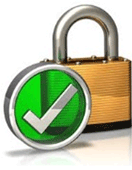 Ordering from our site is quick, easy and importantly secure!
When you've decided what model and size of heater, select the quantity required and simply add it to your basket. Once you've finished shopping view your basket to check your order then click 'Proceed to Checkout'.
In the checkout enter your billing address and shipping address if different then click 'Pay securely with SagePay'. You will then be taken to the SagePay website to enter your credit or debit card details.
We recognise that security is one of the major concerns for the shopper during an online transaction. So we have chosen SagePay as they use state of the art security tools and techniques to ensure that you are protected against online fraud. With 26 million transactions processed each day you can rest assured your card details are safe and secure.
When payment has been made you will receive a payment confirmation email and be returned to our website. We will send you another email when we process your order and another when it's despatched.
Free Shipping On All Orders
Order your heater before 2pm, Monday to Friday and we will despatch the same day on a 24 hour service.
Standard deliveries are made Monday to Friday so if you order on a Friday, delivery would be on Monday. Order over the weekend and we will despatch on Monday for a Tuesday delivery.
For an additional charge we can arrange delivery before noon, before 9am or on a Saturday, please call us on 01603 891 230 for costs of these options.
Provided you supply a mobile number you will receive a text when your heater has been loaded onto the van for delivery and advising you of a one hour delivery slot. Alternatively, you will receive an email the day before delivery which gives you the option of re-arranging the delivery for a different day.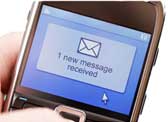 If for any reason you are not at home when delivery is attempted, the driver will try to leave your heater with a neighbour. If your parcel is left with a neighbour or taken back to the depot, the driver will place a card through you door explaining what to do.
For your convenience we can deliver to your home, designated neighbour or your work address; however we cannot leave your heater without a signature.
Please Note: In some areas such as the Scottish Highlands delivery can take 48hr. Things occasionally go wrong so we can't guarantee the time it takes for deliveries but we can guarantee we do our best to ensure they arrive when expected. For deliveries to the islands please contact customer services.
Frequently Asked Questions