To ensure your conservatory is warm and comfortable all year round it is important to fit the correct size and number of heaters.
With a newly built conservatory, it may be possible to calculate the heat loss with U-values which are a measure of insulation and then calculate the wattage required, however it is still necessary to decide the best place to install your heaters.
As most people do not have the U-values of their conservatories we have put together the following guidelines to help you decide which heater to buy.
First work out the size of your conservatory by measuring the length and width then multiply the two numbers.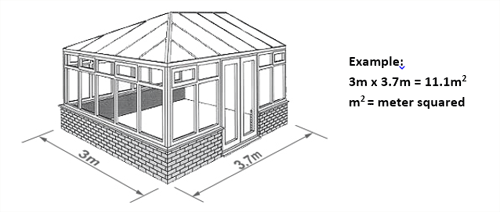 When you know the size, simply choose the box below which best describes your conservatory and multiple the size by the wattage required.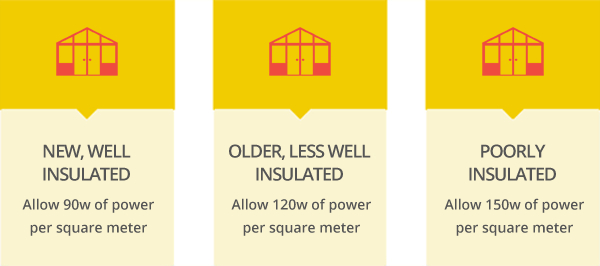 Example: 11.1m2 x 90w (new conservatory) = 999w
Next choose the heater model and the wattage which best suits your requirements. It's unlikely our heater wattages will match your requirements exactly, so always best to choose the next size up. All our heaters have thermostats which will switch off the heater when the room is warm enough, so running costs won't increase.
Still unsure what size or model of heater to choose? No problem – call the team at Conservatory Heating – a family business with over a decades experience and here to offer friendly, free and honest advice.